Wed, 11:30 AM / Feb 19, 2020
Meet the VC: Alex Rubalcava from Stage Venture Partners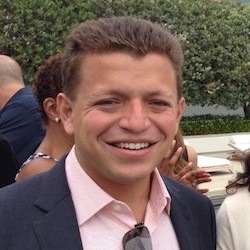 Alex Rubalcava
Join Early Growth, Stubbs Alderton & Markiles, Silicon Valley Bank, TriNet, and CMO.LA as we sit down with an investor to talk investment thesis, current investment climate and more. Founders will have the opportunity to ask the VC questions as it pertains to their particular business. Representatives from each service provider will also be on hand to help address any startup infrastructure needs you may have.
This month's speaker is: Alex Rubalcava from Stage Venture Partners
Stage Venture Partners is a seed venture capital firm that invests in emerging software technology for B2B markets.
Stage VP invests in founders building cutting edge software technology for enterprise clients. Founders, especially those solving hard problems that matter, seek us out for our unique expertise, and our alignment with their daring vision. We have the conviction to be first; often the first institutional investor on the cap table and the first to identify new technological trends.
We are not driven by thesis, geography, or sector. Instead, we seek out recurring revenue earned at the frontiers of what's possible in enterprise software.
Agenda
11:30- 12PM – Networking & Lunch
12:00-12:45 – Fire Side Chat with Alex
12:45 – 1:00pm – Questions for Alex
1:00pm – 1:30pm – Networking
Brought to you by: